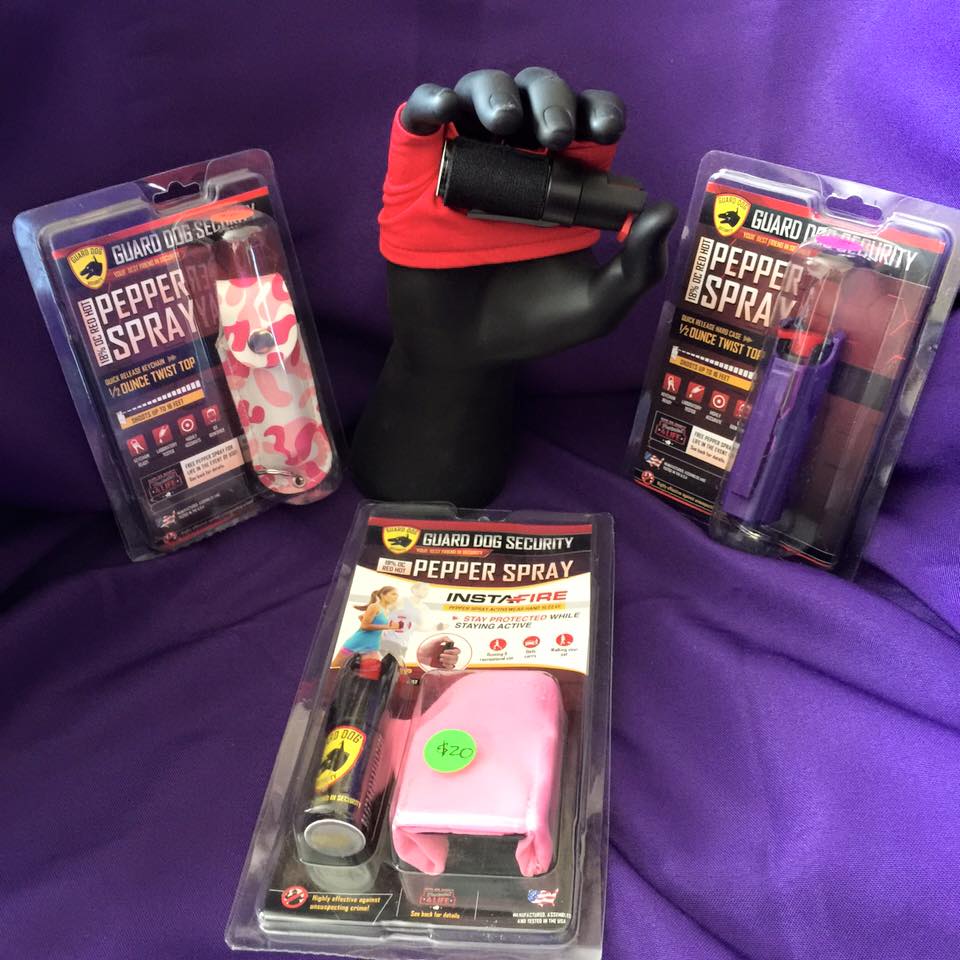 We are now a dealer for Gurad Dog Security. Check out the Guard Dog Security pepper spray and stun guns in stock. Pictured are hard and soft case pepper spray for $20 each in lots of colors. And the Instafire pepper spray for $20. The Instafire comes with a glove to wear and be ready when walking or jogging.
And remember Guard Dog Security will replace your pepper spray if you ever have to use it. Click here to learn about this great program.
Check out this video for the Ivy stun gun. It's $55 and a great tool to add to your personal defense arsenal.
If you need something not in the lethal protection area, then these tools are great options. Contact me if you need more information. Check the events sections to see what show we will be next.
We are here to serve you!
Deb Stowers
Stormy Orchid, LLC
deb@stromyorchid.com
918-607-6094
Please follow and like us: